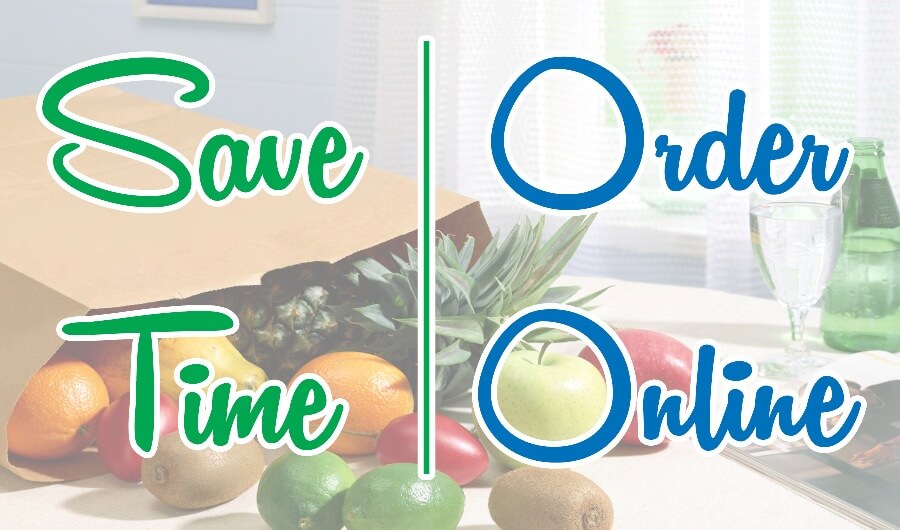 Pick Up and Home Delivery Orders
Willie's would like to help out our customers by offering grocery pick up service and home delivery. Due to the high demand for our delivery service, if you do not have limited mobility or high risk health concerns, please consider saving this service for those that have limitations to ensure they are able to get what they need. We have a number of elderly customers that phone in their orders because they do not have internet access. Please use the Online Ordering form below to help keep our phone lines open for those customers. Thank you for your understanding and cooperation.
Please note, the charge for pick up and delivery orders is $1.00 with a $30 minimum order. In Morris, home delivery is available Monday thru Friday 8:00am to 3:00pm. We deliver inside Morris city limits only. If you live out of town, please utilize our pick up service. Delivery orders received after 12:00pm will be delivered the next business day. Deliveries are made to Hancock and Cyrus on Tuesdays and to Chokio on Wednesdays. If ordering for Hancock, Cyrus, or Chokio, please have your order in no later than 10:00am the day of delivery.
Pick Up Orders that are received before 2:00pm will be picked the same day, orders received later than 2:00pm will be picked the next business day. Due to COVID, weekend staff is limited for picking orders, please call the store prior to submitting your order on the weekends to check availability.
If you would like to place an order for pick up or home delivery, please fill out the form below.
By submitting an Online Order I understand the following Willie's Supervalu Pick Up and Delivery Terms of Use -
$30 minimum order for pick up or delivery orders.
I accept the $1.00 charge for each pick up or delivery order.
I have read the order pickup and delivery schedule listed above and understand that outside of those hours Willie's online order picking will be based on staff availability. Weekend staff availability for orders is limited.
If you are ordering more than 2 dozen of the following items from our Bakery (rolls, donuts, muffins, cookies, bars, croissants, hoagies, cupcakes) please call our Bakery to check availability

before

placing your order.
I understand that out of stock products happen. Willie's is working very hard to get items back in stock and will substitute items as similar as possible if you would like us to.
Orders will be picked in the order in which they are received.
I understand Willie's will do their best to fulfill my order during the time slot requested. I also understand they can not guarantee pick up/delivery times due to high demand for these services.
You will receive a confirmation message once your order has been submitted.

If you do not see this confirmation message, your order did not process correctly.

Please try submitting again.
If you receive an error message when trying to submit your order, please reload this page and re-enter your order.
Once your order is picked and ready, we will call you with a total and get payment card information at that time if you are paying with a card. Please do not call the store inquiring about your order unless necessary.
Please call the store when you have arrived for pick-up and stay in your vehicle to maintain social distancing.